NBC 7 San Diego - Business News
San Diego Business News - Business, Money, Financial & Corporate News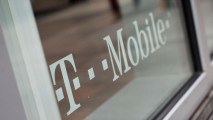 T-Mobile, Sprint in Talks About a Merger: Sources
19 Sep 2017 at 8:58am


T-Mobile and Sprint are in active talks about a merger, though negotiators are still weeks away from finalizing a deal to unite the nation's No. 3 and No. 4 wireless carriers, people close to the situation told...

Photo Credit: Getty Images

Scorned Restaurant Owner Gives Out Free Tacos Every Time Chargers Lose A Game
18 Sep 2017 at 5:22pm


NBC 7's Danielle Radin takes you to El Pollo Grill in Bonita, where the owner says he's giving out a free taco to everyone who uses the secret words the day after the Chargers lose a game.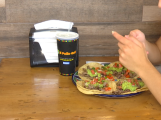 Free Tacos After Chargers Losses
by DANIELLE RADIN
18 Sep 2017 at 6:31pm


A local Mexican restaurant owner, devastated at San Diego's loss of the Chargers, decided to give customers a free taco every time the team loses a game.

Amazon Signs Lease For New Building in University City
16 Sep 2017 at 12:03pm


The building, located on Campus Point Drive in University City is predicted to house 500 Amazon employees.

Photo Credit: AP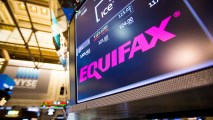 Two Equifax Executives Retire After Data Breach Disclosure
15 Sep 2017 at 4:55pm


Equifax said Friday that its top information and security executives were retiring, effective immediately, as the company reels from its disclosure last week that it suffered a data breach potentially affecting...

Photo Credit: Michael Nagle/Bloomberg via Getty Images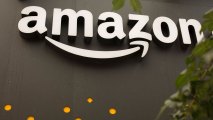 Amazon Signs Lease For New Office in University City
by DANIELLE RADIN
16 Sep 2017 at 12:04pm


Amazon signed a lease for a for 107,000 squre feet of space in University City. The office, located at 10300 Campus Point Drive, is expected to house 500 employees.

Photo Credit: Getty Images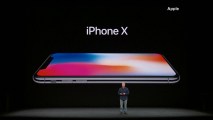 Apple Announces iPhone 8 and iPhone X
12 Sep 2017 at 12:59pm


Apple announced their new line of iPhones, which will ship later this year. The lineup includes iPhones 8, 8 Plus and the all-new iPhone X.

Target Announces Price Cuts, Sending Shares Tumbling
8 Sep 2017 at 10:40am


Target shares dropped after the retailer posted a blog on Friday about lowering prices on thousands of items, CNBC reported.The price cuts will be on items including cereal, paper towels, baby formula, razors...

Photo Credit: Scott Olson / Getty Images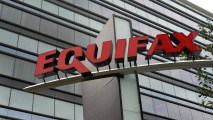 Equifax Execs Sold Stock Before Revealing Massive Breach
7 Sep 2017 at 5:24pm


A data breach discovered in July may have affected as many as 143 million U.S. consumers, credit tracker Equifax said Thursday.And three of the company's executives sold nearly $2 million in Equifax shares days...

Photo Credit: AP (File)

FB Sold Political Ads to Russian Company During Election
6 Sep 2017 at 2:39pm


It is ?likely? Russian political operatives spent $100,000 on Facebook ads with ?divisive messages? between June 2015 and May 2017, the company said Wednesday.In a blog post on the issue and the company?s...

Photo Credit: Noah Berger/AP (File)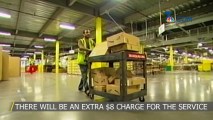 Want Wine Delivered To Your Door?
31 Aug 2017 at 6:06pm


Amazon Prime is rolling out a wine delivery service in San Diego and other cities, that brings the beverage to your door in an hour.

Want Wine Delivered to Your Door?
by DANIELLE RADIN
1 Sep 2017 at 8:48am


Amazon Prime is now delivering wine to customers in certain cities, including San Diego, in under an hour.

Photo Credit: NBC 5 News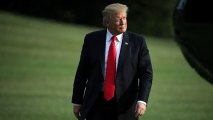 Trump Policies on Immigrants, Tariff Could Hurt Harvey Help
31 Aug 2017 at 9:12am


During President Donald Trump's visit to hurricane ravaged Corpus Christie in Texas he pledged to provide immediate recovery assistance, "We are going to get you back and operating immediately," but economists...

Photo Credit: Chip Somodevilla/Getty Images

Man Sues United Airlines Alleging Harassment Over His Name
30 Aug 2017 at 11:05am


A Wisconsin man has filed a federal lawsuit against United Airlines alleging he was harassed by a reservation agent over his name.

Photo Credit: Getty Images

Amazon to Lower Some Prices at Whole Foods
24 Aug 2017 at 1:14pm


Amazon announced Thursday that its $13.7 billion acquisition of Whole Foods will close on Monday, CNBC reported.As the two companies work to integrate their business, all customers will immediately see "lower...

Photo Credit: Getty Images, File