[CaRP] Connection timed out (110)


NBC 7 San Diego - Business News
San Diego Business News - Business, Money, Financial & Corporate News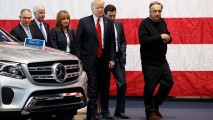 Auto Industry Declares War on Trump Over NAFTA
31 Oct 2017 at 12:27pm


The U.S. automotive industry has largely embraced the benefits of the North American Free Trade Agreement since it went into effect Jan. 1, 1994, which may explain why auto and parts makers have become some...

Photo Credit: Evan Vucci/AP (File)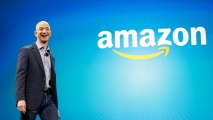 Jeff Bezos Is Now the Richest Man in the World With $90 Billion
27 Oct 2017 at 12:08pm


Jeff Bezos became the richest man in the world Friday morning, after adding nearly $7 billion to his wealth overnight.With Amazon's share price surging Friday morning after its earnings report, Bezos's wealth...

Photo Credit: AP Photo/Ted S. Warren, File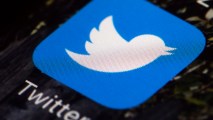 Twitter to Start Labeling Political Ads
24 Oct 2017 at 1:17pm


As political pressure mounts on social media companies to say where ads are coming from, Twitter will reveal more information about political advertising on its platform.Twitter said in a blog post on...

Photo Credit: AP

October Is the Best Month to Book Holiday Airfare
20 Oct 2017 at 3:37am


The idea that the sooner you book, the more you save, isn't necessarily true. If you waited until this month to purchase your flight home for Thanksgiving, you won't pay much more than others who booked months...

Photo Credit: Robert Alexander/Getty Images

As Trump Deregulates, Chicken Lobby Would Speed Inspections
16 Oct 2017 at 9:03am


While President Donald Trump unravels many of the policies put in place during the Obama administration, the poultry industry has been lobbying hard to speed up poultry inspection lines, NBC News reported.The...

Photo Credit: Scott Olson/Getty Images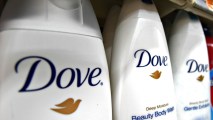 Dove Apologizes for Racially Insensitive Advertisement
8 Oct 2017 at 4:04pm


Soap company Dove has apologized for a racially insensitive Facebook ad it said "missed the mark in representing women of color thoughtfully," NBC News reported.The advertisement, apparently for some sort...

Photo Credit: Daniel Barry/Bloomberg via Getty Images, File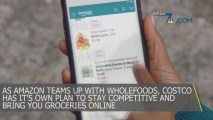 Costco Offering Online Delivery Options
6 Oct 2017 at 6:00pm


NBC 7's Danielle Radin shows you Costco's newest option to deliver groceries to your door through an online portal.

Costco Now Offering Online Grocery Delivery
by DANIELLE RADIN
6 Oct 2017 at 6:01pm


Forget the lines! Costco is now offering home delivery of groceries. The move comes in an effort to get a leg up in the competition now that Amazon has merged with Whole Foods.

Photo Credit: Scott Olson / Getty Images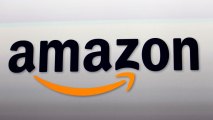 Amazon Deciding Whether to Sell Drugs on Website: Sources
6 Oct 2017 at 12:04pm


Amazon is in the final stages of figuring out its strategy to get into the multibillion dollar prescription drug market.The company will decide before Thanksgiving whether to move into selling prescription...

Photo Credit: AP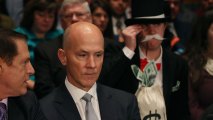 Monopoly Man Photobombs the Senate's Equifax Hearing
4 Oct 2017 at 2:19pm


A person dressed up as the iconic character Rich Uncle Pennybags from the famous Monopoly board game appeared Wednesday at a Senate hearing about the Equifax data breach with former CEO Richard Smith in...

Photo Credit: Getty Images/Mark Wilson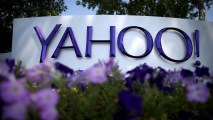 Yahoo: Every Single Account Was Impacted by 2013 Data Breach
4 Oct 2017 at 12:27am


Yahoo, now part of Oath, said that every single Yahoo account was affected by a data breach that took place in 2013.That's about 3 billion accounts, CNBC reported.Yahoo buried the stat in a recent update to...

Photo Credit: Getty Images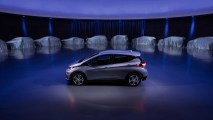 GM to Ditch Gas- and Diesel-Powered Cars, Go All Electric
2 Oct 2017 at 2:40pm


General Motors plans to go 100 percent electric, the Detroit automaker announced Monday."General Motors believes in an all-electric future," said Executive Vice President Mark Reuss. "Although that future won't

Photo Credit: General Motors via AP

Twitter to Test 280-Character Tweets
26 Sep 2017 at 2:24pm


Twitter is experimenting with raising the limit on tweets from 140 characters to 280 characters.The company wrote in a blog post on Tuesday it was rolling out 280-character limit tweets to "a small group"...

Photo Credit: AP
This story uses functionality that may not work in our app. Click here to open the story in your web browser.