NBC 7 San Diego - Business News
San Diego Business News - Business, Money, Financial & Corporate News



Is Your Roomba Mapping Your House And Selling Your Data?
by DANIELLE RADIN
27 Jul 2017 at 7:16pm


Roombas and iRobots are popular gadgets to help clean your house, but are they collecting data that could be sold to major companies? Some experts think so.

Photo Credit: Getty Images

Nation?s Top 10 Consumer Complaints in 2016
27 Jul 2017 at 12:51pm


Shoddy installation of solar panels and leasing lemons vehicles are leading high on the list of complaints to state and local consumer protection agencies last year across the country, according to the...

Photo Credit: Getty Images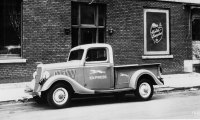 A Journey Through 100 years of Ford Trucks
27 Jul 2017 at 9:49am


The first Ford truck made its debut 100 years ago. The Model TT was made by Henry Ford at the request of his customers who wanted a utility vehicle that could haul heavier loads for work.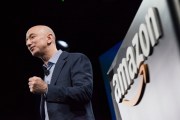 Jeff Bezos Is the World?s Richest Man
27 Jul 2017 at 7:19am


Jeff Bezos is the richest man in the world, with a fortune of over $90 billion, CNBC reported.According to Forbes and Bloomberg, the Amazon CEO had a net worth of over $89 billion as of the close of markets...

Photo Credit: Getty Images

Chipotle's Norovirus Outbreak the Result of Lax Sick-Policy
26 Jul 2017 at 4:00pm


Chipotle Mexican Grill's recent norovirus outbreak in Virginia was the result of lax sick policy enforcement by store managers, the company confirmed on Tuesday.The company said in their earnings conference...

Photo Credit: AFP/Getty Images, File

Chipotle Faces Backlash After Norovirus, Rodent Incidents
24 Jul 2017 at 9:36am


Between a recent norovirus outbreak at one restaurant and rodents falling from the ceiling at another, Chipotle Mexican Grill is facing a stark decline in consumer?s perception of the brand.Credit Suisse?s...

Photo Credit: AFP/Getty Images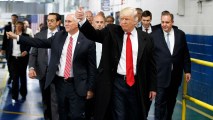 Carrier Cuts Jobs at Factory Where Trump Said He Saved Jobs
19 Jul 2017 at 2:44pm


The Carrier factory where then-President-elect Donald Trump announced that he had made a deal to save U.S. jobs from moving to Mexico has started the process of laying off workers.NBC News reports that...

Photo Credit: Evan Vucci/AP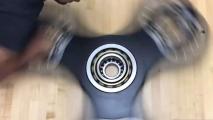 Do Fidget Spinners Really Reduce Anxiety?
by DANIELLE RADIN
18 Jul 2017 at 6:03pm


As students start to go back-to-school shopping, many will have fidget spinners on their lists.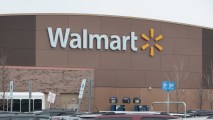 Walmart Apologizes for N-Word in Product Description
18 Jul 2017 at 6:51am


Walmart apologized after the n-word was used on its website in the product description for a third-party seller's item, NBC News reported. ?We are very sorry and appalled that this third party seller...

Photo Credit: Getty Images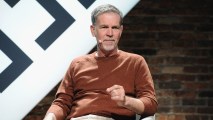 Netflix Adds 5.2 Million Subscribers, Crushing Estimates
17 Jul 2017 at 3:10pm


Netflix's second quarter report released Monday showed an addition of 5.2 million memberships, crushing Wall Street estimates of 3.23 million.New seasons of Netflix hits such as "House of Cards" and "Orange is...

Photo Credit: Craig Barritt/Getty Images for The New Yorker, File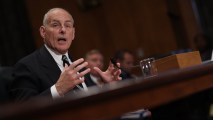 Guest Worker Boost Comes Too Late, Some Small Businesses Say
by TEO ARMUS
17 Jul 2017 at 3:03pm


The Trump administration acted Monday to allow 15,000 more visas this year for temporary seasonal workers, but some business owners say the effort comes too late.Under authority from Congress, Homeland...

Photo Credit: Win McNamee/Getty Images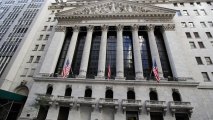 S&P 500 Closes at Record, Topping June High
14 Jul 2017 at 1:29pm


Stocks rose to record levels on Friday as earnings season kicked off, CNBC reported.The S&P climbed 0.6 percent to close at 2,459.27, setting intraday and closing records. The index's previous intraday...

Photo Credit: AP

Prime Day 2017 Was Amazon's Biggest Shopping Event Ever
12 Jul 2017 at 7:08am


Black Friday and Cyber Monday are big shopping days on Amazon, but the online retailer's own shopping holiday, Prime Day, has them both beat, the company said Wednesday. The July 11 event that saw 3.5 million...

Photo Credit: Mark Lennihan/AP Photo, File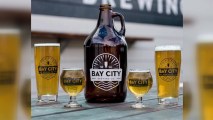 San Diego Now Has An Official Beer
by DANIELLE RADIN
12 Jul 2017 at 4:23pm


It's official: San Diego has its own beer. The San Diego Tourism Authority for the city teamed up with a local brewery to develop a new brew called "72 and Hoppy."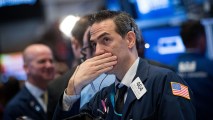 Dow Falls 100 Points, Then Recovers, After Trump Jr.'s Tweet
11 Jul 2017 at 1:00pm


Moments after Donald Trump Jr. tweeted the email exchange that led to his meeting with a Russian attorney the Dow fell 100 points Tuesday, CNBC reported. Stocks initially fell on concerns the Russia...

Photo Credit: Getty Images