---

NBC 7 San Diego - Top Stories
News Top Stories



Crash On Interstate-8 in La Mesa
28 Jul 2017 at 6:10am


A semi-truck and minivan crashed in the westbound lanes of Interstate-8 in La Mesa early Friday morning. According to the California Highway Patrol, other cars were also involved in the crash that...

Dad of Attempted Encinitas Kidnapping Victim Warns Parents
by DAVID SUMMERS
28 Jul 2017 at 7:02am


The father of a 15-year-old who fought off a man during an attempted kidnapping in Encinitas Wednesday has a warning for other parents.

Photo Credit: SDSO

Father of Tennis Pro Pleads Not Guilty to Molesting 2 Kids
by SAMANTHA TATRO
27 Jul 2017 at 7:54pm


The father of a well-known tennis pro, accused of molesting two 9-year-old students, pleaded not guilty to 14 related charges.

Photo Credit: NBC 7 San Diego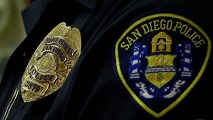 Motorcyclist Injured in South Bay Crash, Sig Alert Issued
by JASPREET KAUR
27 Jul 2017 at 6:34pm


A 61-year-old motorcyclist suffered a compound fracture to his left foot in a crash involving a vehicle Thursday afternoon in the South Bay.

Photo Credit: NBC 7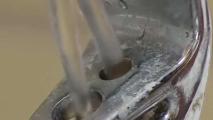 Searchable Database of Water Testing in Schools
by WENDY FRY
27 Jul 2017 at 4:21pm


San Diego Unified School District has been in the limelight for testing its school water for lead, but school districts across the county also have been participating in the free state program. NBC7 Investigates

Residents Demand Rent Control and Affordable Housing
by CASSIA POLLOCK
27 Jul 2017 at 7:24pm


Residents called for rent control laws and demanded more affordable housing in National City Thursday.

Photo Credit: NBC 7

Woman Charged Twice for Parking Near Airport
by TOM JONES and CONSUMER BOB
27 Jul 2017 at 7:25pm


Kathy Dubois pre-paid for a reservation at the Wally Park parking lot but when she returned from her trip out of town, the lot charged her a second time.

Newborn Twins, Toddler Lose Both Parents Just Days Apart
28 Jul 2017 at 7:36am


A set of newborn twins and their 1-year-old sister were orphaned after a series of tragic events claimed the life of their father and then their mother just days later.The children?s 26-year-old father...

Photo Credit: GoFundMe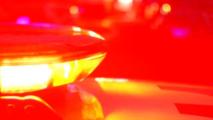 San Diego Firefighters Rescue Driver Trapped in Sorrento Valley Rollover Crash
28 Jul 2017 at 6:19am


San Diego firefighters have rescued a person trapped in a car in Sorrento Valley.San Diego police said Friday around 4:50 a.m. a car rolled about 20 feet off the road, at Mira Mesa Boulevard and...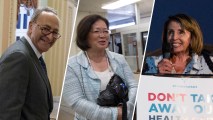 'Nightmare Is Over': Dems React to Health Care Bill Failure
28 Jul 2017 at 5:58am


The GOP took a hard blow early Friday when its Health Care Freedom Act, dubbed the "skinny repeal" of "Obamacare," failed to pass in the Senate in a late-night 49?51 vote.Republican Senators John McCain, Lisa...

Photo Credit: AP
This story uses functionality that may not work in our app. Click here to open the story in your web browser.

Vista Mom Pleads for Crosswalks After Son's Death
by ASTRID SOLORZANO
28 Jul 2017 at 6:54am


Just a little more than two weeks after 5-year-old Ivan Hernandez was killed while crossing the street in Vista, his mother is pleading with the city to add crosswalks in the area.

Photo Credit: Family photo

County Water Authority Approves Milestone Pipeline Relining
by JASPREET KAUR
27 Jul 2017 at 10:27pm


The San Diego County Water Authority (SDCWA) is moving forwarding with the $28.6 million Milestone Pipeline Relining project.

Chargers Finalize Trade for QB Cardale Jones
by FERNANDO RAMIREZ
27 Jul 2017 at 9:40pm


It is no secret the Los Angeles Chargers have been looking for a young quarterback throughout the off season. Wednesday the Chargers finalized a trade with the Buffalo Bills for quarterback Cardale Jones...

Photo Credit: Getty Images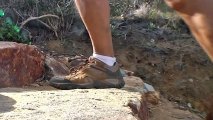 6 San Diego County Parks to Close Due to Extreme Heat
by JASPREET KAUR
27 Jul 2017 at 9:11pm


Half a dozen parks in San Diego County will close for the month August due to extreme heat.

Son, Accused of Stabbing Mother 15 Times, Pleads Not Guilty
by SAMANTHA TATRO
27 Jul 2017 at 8:24pm


A man who allegedly stabbed his mother 15 times in their Clairemont home pleaded not guilty to murder at his arraignment Thursday.

Photo Credit: NBC 7 San Diego
---