---

NBC 7 San Diego - Top Stories
News Top Stories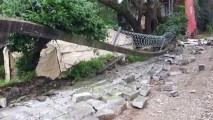 'Couldn?t Move': Inside Mexico's Paralyzing 7.1M Quake
by MONICA GARSKE
19 Sep 2017 at 10:36pm


A San Diego-based Telemundo 20 journalist visiting her family in central Mexico said she couldn?t move her feet as the wall of her family?s home collapsed before her eyes during Tuesday?s terrifying...

Photo Credit: Fabiola Berriozabal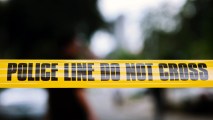 Body Discovered Inside Hot Tub in Encinitas: SDSO
by CASSIA POLLOCK
19 Sep 2017 at 10:55pm


Authorities made the grisly discovery of a man's body inside a hot tub in Encinitas Tuesday, confirmed the San Diego County Sheriff's Department.

Photo Credit: Getty Images/File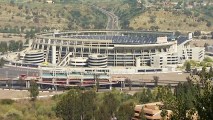 City Council Approves New Name for Qualcomm Stadium
by NBC 7 STAFF
19 Sep 2017 at 5:06pm


That big stadium in Mission Valley the Chargers used to call home just got a new moniker.

Photo Credit: NBC 7

New Low-Income Rental Homes Break Ground
by JASPREET KAUR
19 Sep 2017 at 4:58pm


A new affordable apartment development broke ground Tuesday, in partnership with the San Diego Housing Commission (SDHC), to build 77 units in Pacific Highlands Ranch.

Photo Credit: NBC 7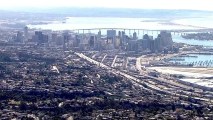 San Diego Hepatitis A Outbreak Likely to Last 6 Months
by ASHLEY MATTHEWS, R. STICKNEY and MONICA GARSKE
19 Sep 2017 at 4:02pm


One of the worst Hepatitis A outbreaks in San Diego County history is likely to continue for up to six months and lead to more victims, health experts said Tuesday.

Photo Credit: NBC 7

90-Year-Old Woman Mistakenly Sent to Collections
by TOM JONES and CONSUMER BOB
19 Sep 2017 at 4:46pm


Lillian, a woman of many talents, said she doesn?t like being accused of not paying her bills. She said that?s what happened when she received a letter, claiming she owed more than $400 in late payments...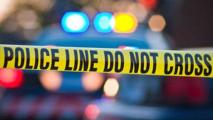 Driver Crashed Into Point Loma Home
by NBC7 STAFF
20 Sep 2017 at 5:30am


A driver crashed into a home in Point Loma, and landed inside a bedroom early Wednesday morning. The crashed happened on Nimitz Boulevard, at Locust Street just after 5 a.m. San Diego Police...

Earthquake Flattens Mexico City School, Killing 21 Children
20 Sep 2017 at 4:35am


Firefighters, police and local volunteers pulled at least 25 bodies, all but four of them children, from a Mexico City school partially flattened by a powerful earthquake Tuesday, NBC News reported.

Photo Credit: AP Photo/Gerardo Carrillo

Padres Seal Series with 6-2 Victory over Diamondbacks
by MJ ACOSTA
19 Sep 2017 at 11:46pm


Travis Wood earned his fourth winning decision Tuesday night when the Padres notched another victory over the Arizona Diamondbacks. The lefty even helped his own cause with a 2-RBI single in the third inning.

Photo Credit: Getty Images

Chula Vista Officer Stabbed After Call to Neighbor Fight
by JASPREET KAUR and NBC7 STAFF
20 Sep 2017 at 5:33am


An officer was stabbed multiple times by a suspect in Chula Vista Tuesday night while responding to a call of a disturbance between neighbors.

Photo Credit: NBC 7

$3.9M Payout for Teen Permanently Disabled at Juvenile Hall
by CITY NEWS SERVICE
19 Sep 2017 at 10:23pm


The Board of Supervisors approved a $3.9 million payout Tuesday to settle a lawsuit brought on behalf of a teen injured in a fight at a county-run juvenile hall that left him permanently disabled.

Photo Credit: AP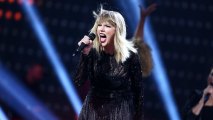 Taylor Swift Ripped Off 'Shake it Off' Lyrics, Lawsuit Says
by CITY NEWS SERVICE
19 Sep 2017 at 10:22pm


Taylor Swift is being sued in federal court in Los Angeles, with the songwriters behind the 2001 3LW recording called "Playas Gon' Play" arguing that she lifted lyrics from the tune for her 2014 smash hit "Shake...

Photo Credit: John Salangsang/Invision/AP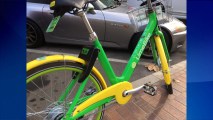 Bicycles Damaged in Imperial Beach Bike-Sharing Program
by ASHLEY MATTHEWS
19 Sep 2017 at 9:44pm


A new bike-sharing option unveiled just 10 days ago in Imperial Beach has gotten off to a rough start. Some people have been caught on surveillance camera treating the bikes like trash.

South Bay Doctor Faces New Allegations of Sexual Misconduct
by PAUL KRUEGER
19 Sep 2017 at 8:58pm


A psychiatrist with offices in El Cajon and Chula Vista is accused of sexually assaulting a third former patient by pulling down her dress and licking her exposed breast and nipple, according to a recent...

Photo Credit: NBC 7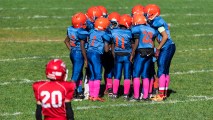 Emotional Issues Possibly Linked to Youth Football: Study
by BRIAN X. MCCRONE
19 Sep 2017 at 6:52pm


Children who begin playing tackle football before the age of 12 have a higher probability of enduring emotional issues in adulthood than if those who took up the sport later, according to a new study.The...

Photo Credit: John Greim/LightRocket via Getty Images, FIle
---